These Landscaping Tips Can Increase Your Home Value
Posted by Lee Willey on Monday, June 7, 2021 at 10:00 AM
By Lee Willey / June 7, 2021
Comment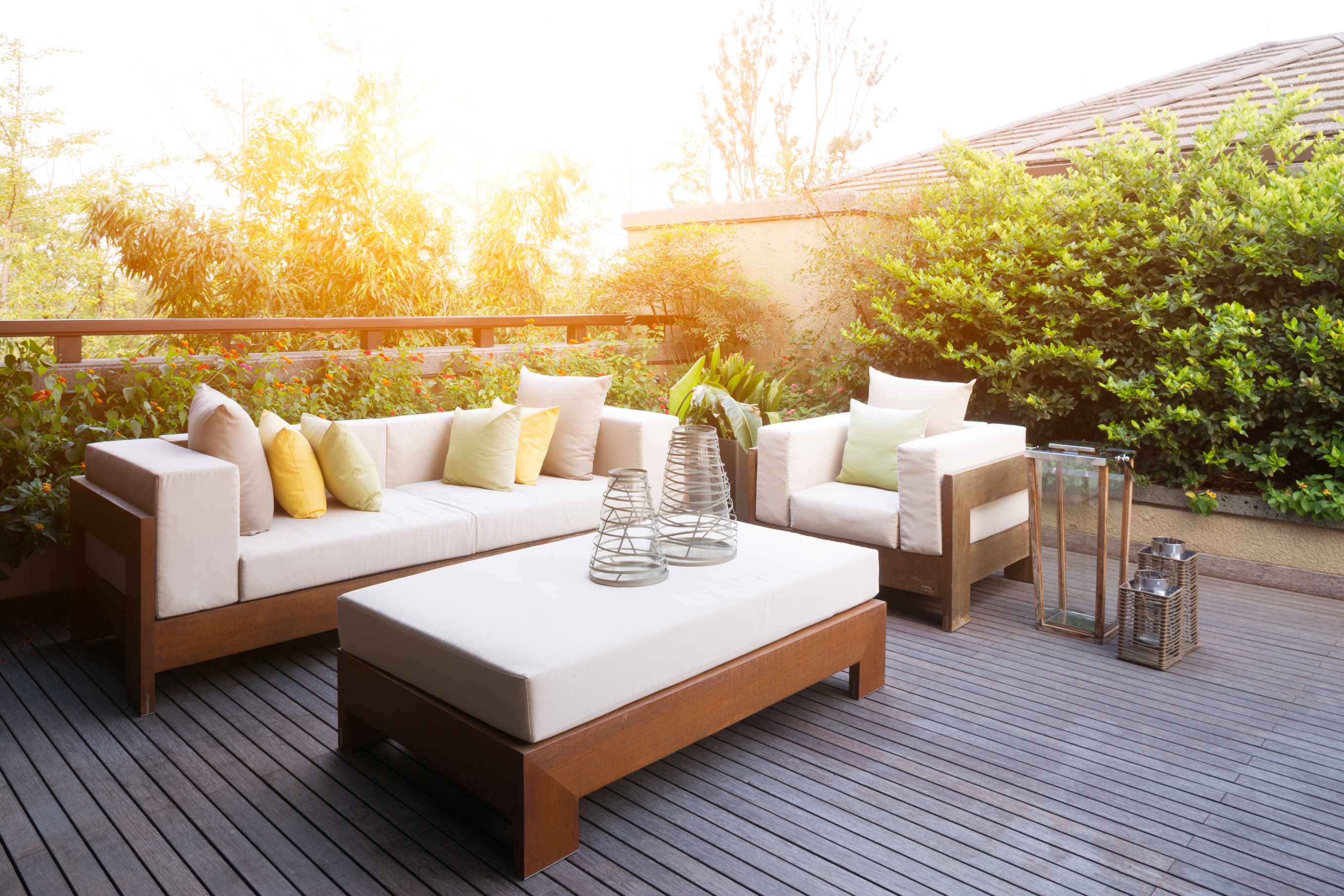 When buying or selling a property, landscaping can be a competitive advantage in the market, making houses attract even more attention from homebuyers.
We have collected some landscaping features to increase your home value.
1. Put your land in the spotlight with a lighting system.
A tailor-made and well-designed lighting system can offer a return on investment of up to 50%. You can use several techniques, such as illuminating a passage or casting a soft light on hedges and plants.
Take advantage of upward lighting, which involves projecting the light on the walls to create light and shadow play. Well-positioned lighting creates points of interest on your land and your home, improving their visual impact.
Low lighting can highlight structural details and create a feeling of coziness and warmth.
2. Planting trees.
Trees contribute to more than just aesthetics, they can increase a property's value. Additionally, when trees are properly positioned, they increase in value as they grow and mature.
Another plus: planting trees that provide just enough shade on your home will help reduce your air conditioning bill in the summer.
3. Add a patio and enjoy a return on investment.
Patios are a great way to extend your living space outdoors while adding value to your home. The patio also gives you a view of other features of your yard, in addition to being the ideal place to eat and sunbathe.
Have you opted for the patio? Make sure to light it up enough and take every precaution to protect your patio from premature wear and tear.
4. Add a complete terrace.
A beautiful terrace allows you to take advantage of the extra space for pleasant outdoor activities such as family reunions, parties, and dining. In addition to allowing you to spend quality time with your friends and relatives, it increases the resale value of your home thanks to its visual appeal.
When buyers are asked to name the top 10 attractions they look for when buying a home, many mention terraces. A complete terrace can generate a return on investment of up to 67% when selling a home.
5. An outdoor kitchen.
How about being able to prepare, cook and eat your meals outdoors? Making this luxury accessible is one of the distinctive advantages of outdoor kitchens.
These can include a BBQ, counters and even kitchen islands, a wet bar, and some comfortable furniture to relax in when the day or party continues outside in the summer.
Materials that are weather-resistant wood or stainless steel are often preferred. An outdoor kitchen will significantly increase the value of your property by a large margin.
In conclusion,
Properties with spaces dedicated to landscaping draw the attention of buyers that value a private space and are looking for a better quality of life. Landscaping is important since it increases the home value, but Jeff Cook Real Estate can get you more money for your home when you are ready to sell.