Southern Thanksgiving Dishes
Posted by Matt Serrato on Monday, November 23, 2020 at 1:50 PM
By Matt Serrato / November 23, 2020
Comment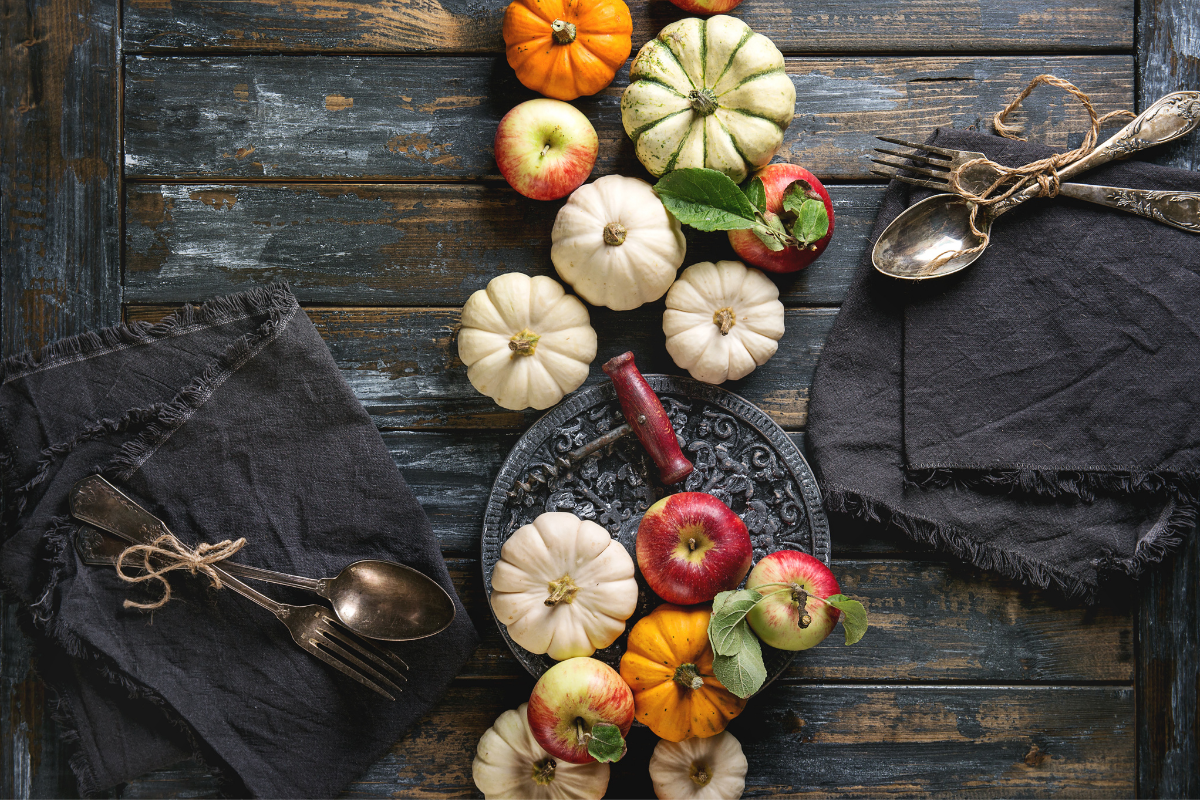 Charleston celebrates Thanksgiving like nowhere else! A classic South Carolina Thanksgiving spread includes creamy, indulgent dishes made with love from recipes passed down by older generations. Jeff Cook Real Estate takes pride in knowing that our clients are able to celebrate the holiday season in their new homes with their loved ones. Our passion is not only helping clients buy and sell their homes, it's bringing families together under the same roof.
Some of our favorite southern holiday dishes are listed below. Try one or try them all at your table this Thanksgiving!
Apple Cheddar Pie
Cheddar cheese has to be combined in this apple pie if it is to be Southern. It is added to the pie crust and is amazingly delectable. When you serve a double-crusted apple cheddar pie, people will want more than one piece most assuredly. If you are having a large gathering for Thanksgiving this year, then keep in mind that making just one of these pies likely will not be enough. Be ready to make two at least, or even more, because they are so good.
Creamy Confetti Corn with Bacon
When you are looking for a specialty dish that will go nicely with your Thanksgiving meal, then this southern dish will be a wonderful veggie side dish that will be extra pleasurable. The addition of the cheese and bacon to the corn make this a classy specialty dish that is impressive, festive, and colorful.
Cheesy Hash Brown Casserole
We all love comfort food. This casserole is another way to bring more comfort food to your table at Thanksgiving. It is quick to put together and it is a rather hearty dish. It will please most of your family members and guests, so you can rely on this dish being a real winner every time. It is packed with flavor and the cheese is the star of this dish. No dish can usually go wrong when it is loaded with tasty cheese.
Ultimate Green Bean Casserole
It would be very rare to have Thanksgiving in the south without an ultimate green bean casserole. Fried onions, green beans, and cream of mushroom soup simply have to go together to make this fine dish for a real Southern Thanksgiving. It is a traditional staple and is quick to make. Everyone loves this dish and there likely will not be any leftovers.
Cranberry Jello Salad
In many southern homes, you will notice cranberry Jello salad on the table during the celebration of Thanksgiving. This is really quite an old dish that has been enjoyed by many generations. This is a nifty replacement for regular cranberry sauce. If you still want regular cranberry sauce, by all means, you can have it. But it may be nice to add this dish as well this year for something different and refreshing.
Add on any of these scrumptious dishes to your turkey feast and expect everyone to clean their plates. The holidays are a wonderful time to make memories with your family in your new home. Happy Thanksgiving from all of us at Jeff Cook Real Estate!