How to Vacation Safely in South Carolina This Summer
Posted by Megan Garrell on Friday, July 31, 2020 at 3:21 PM
By Megan Garrell / July 31, 2020
Comment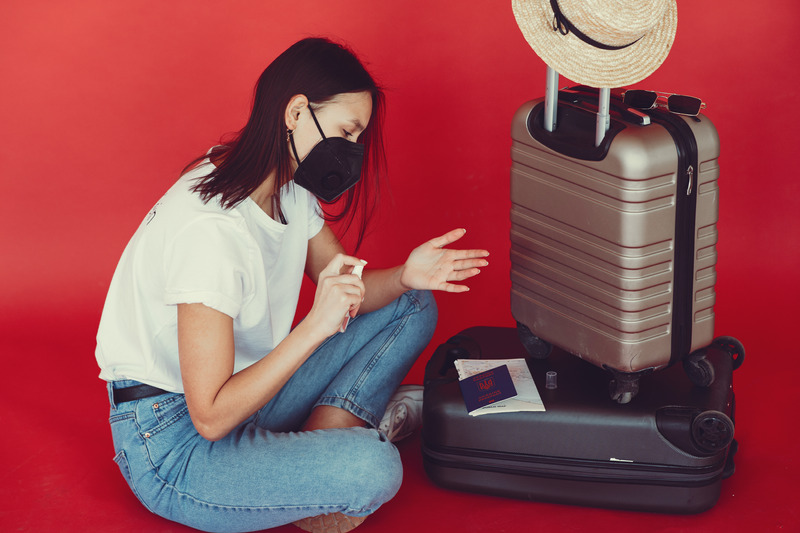 With summer here, and Labor Day fast approaching, many states across the country are beginning to reopen, which means more families are traveling. Do you have the travel bug, and want to know how people are staying safe despite the pandemic?
People are taking road trips, rather than flying and some individuals are reducing their summer family vacation to a short-distance weekend getaway. However, that doesn't mean you have to give up your long-anticipated family ritual of summer vacation.
Here you will find some tips on how to enjoy your summer vacation, while keeping your family safe, as well as vacation ideas.
Make Sure That You Have a Pandemic First Aid Kit
Most travel destinations require that you wear masks in public. However in addition to masks while traveling you should have a pandemic first aid kit that includes the following:
Hand sanitizer
Disinfectant wipes
Isopropyl alcohol wipes
Travel thermometer
Digital pulse oximeter- this reads oxygen levels and readings should be above 94%.
If you decide to fly, make sure that you have a face shield, and check the airport you are flying into. Some airports have restrictions depending on where you are flying from.
Rent an RV
If you are like most people and you are still on the fence about using public restrooms and staying in hotels, look into renting an RV to travel. The upside with renting an RV is that you will have a private bathroom, a place to sleep, and your vacation options are endless. On the other hand, make sure that you disinfect and clean the inside of the RV if you plan on renting one.
Vacation Ideas
Anything Outdoors!
You can consider traveling to a national park and going camping, or taking a multi-state road trip and going sightseeing using an RV or camper. With the requirements of social distancing in full force, destinations, and activities involving nature are advised.
Another option is loading the family up and visiting friends and family, for a small reunion. Or consider renting a beach house or staying at a resort in the mountains.
Take a Day Trip
If you don't have time for a weekend getaway or long vacation, you can still take a mini day trip. Enjoy a family picnic by the lake and go fishing or canoeing.
Research your Destination and Travel Route
Whether you are taking a long trip or a mini-vacation, make sure that you plan in advance and research your destination and travel route. You want to map out any areas where places might be closed or close early. With things changing daily you also want to make sure your planned destination isn't shut down.
Gas and Food
When taking a road trip you want to be prepared if convenience stores or gas stations along your route are closed. Travel with snacks and make sure that you top off your gas tank whenever you are down to half a tank. The last thing you want to do is run out of gas before reaching your destination.
While you should always be safe and take precautions, don't let the pandemic prevent you from enjoying your summer vacation time. Everyone needs to get away even if it is just for a day to relieve stress. Just remember to practice social distancing and wear your face masks.