How to Make the Most of Your Home Office
Posted by Megan Garrell on Monday, March 8, 2021 at 7:45 AM
By Megan Garrell / March 8, 2021
Comment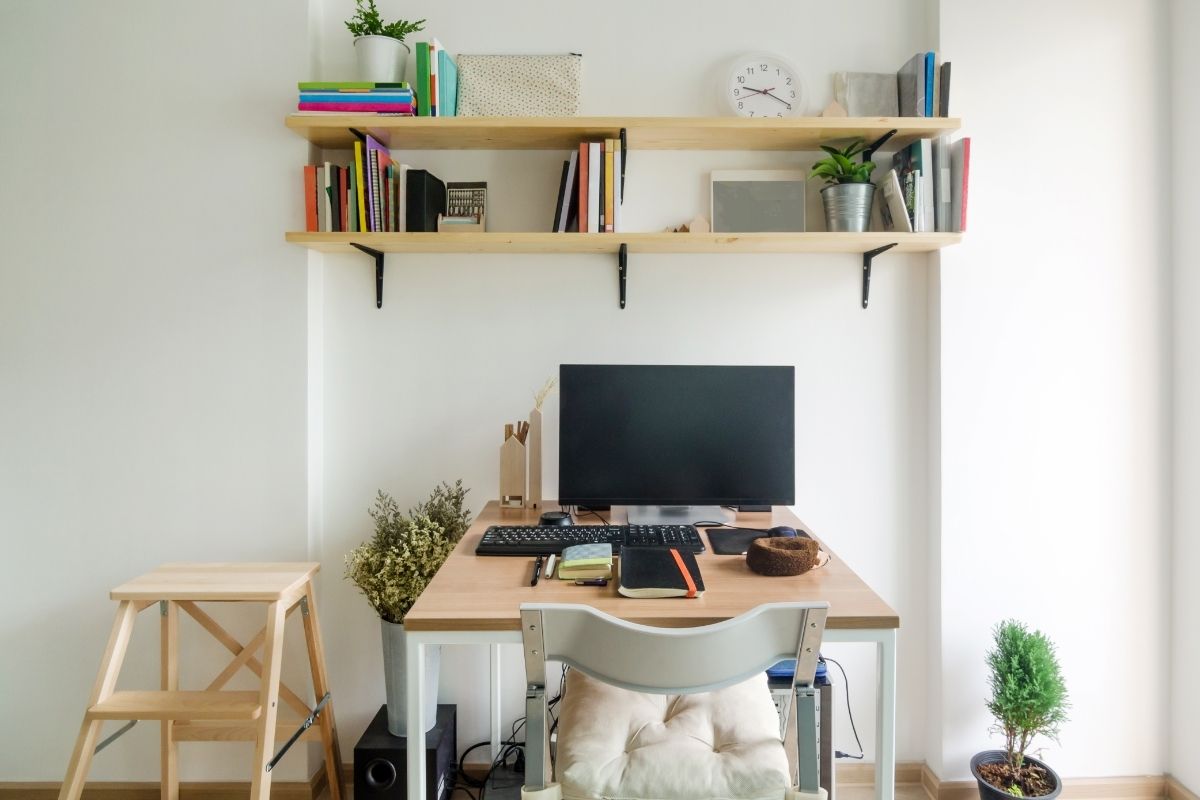 When we work from home having a place or space we can work in comfort while not diminishing our focus can be a challenge. For that reason, here is a short post for those working during the quarantine from home to help them max out their home office space.
Remove Unnecessary Objects
Working in a cluttered home is the first thing that needs to be resolved. Clutter is environmental noise and your environment is a reflection of what is going on in your mind. They bounce off one another, so if you want a home office where you can concentrate, optimize productivity, you need a home office that is clean, organized and relaxing.
To that end, remove objects that don't need to be in that room. You don't have to put them far. You can simply stash them away in cupboards, drawers, or storage boxes just for the duration of the quarantine so they are within easy reach. Getting rid of clutter is actually a destressing activity and will help you feel better. It may even spur you on to clean other areas.
Shape Home Office Layout
For an efficient layout that makes effective usage of limited space and offers peace of mind in your home office, keep bulky furniture and devices _behind_ you. Unless you need the TV for work, keep that to your back as well. Even if you like background noise, keep it behind you. Objects can be distracting as it gives you something to look at and that takes attention away from what you're needing to do.
With furniture, unless you need books or files in easy reach, remove it from the room. All you really need is somewhere comfy to sit for a long while with the tools you need to commit to your work. If you need to put a pile of books down within easy reach, get a small table and put that next to your workstation but make sure t is decluttered first. Minimal movement and restricted visual contact with other objects will help keep you on task.
Making The Best Of A Cramped Situation
If you live in a small house or with others, the best way to make a home office is to keep it mobile. That will require observation and active, daily cleaning on your part and you may even find yourself having to clean and tidy up after others. This way you can make an office where you can get the most peace and quiet to maximize your productivity. It may not be ideal, but try to follow the suggestions above. You don't need to go to great efforts; just try and reduce as many distractions as possible.
Life in quarantine is not easy, but consider that it is going to be long term. This will give you plenty of time to play around with your house and furniture to create a suitable office in your home allowing you to work from home with more ease. Put the effort in now and it will pay off later.