Easy Ways to Create a Virtual Classroom for Your Kids in Your Home
Posted by Jeff Cook on Friday, September 11, 2020 at 8:33 AM
By Jeff Cook / September 11, 2020
3 Comments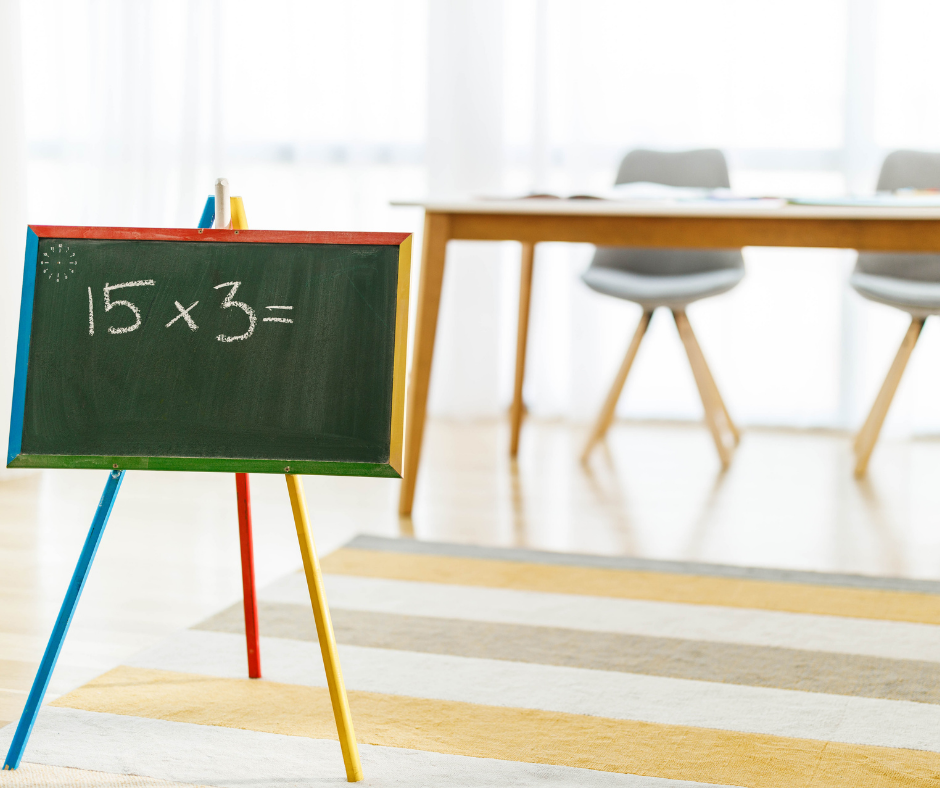 This new situation has led most of us to think about what it takes to homeschool. Creating optimal conditions for learning at home can be achieved by a simple rearrangement of furniture that will create a sense of determination and excitement when it comes to schoolwork. To help you create an engaging environment for your child, we have compiled these organizational tips and homeschool ideas.
CORNERS TO READING NOOKS
Corners are the most unused spaces in every room. To make the transformation, you don't need elegant drapes or a killer view. Just set up a few floor pillows to make it comfy for book reading or doing work on an iPad. If there is no natural light in that corner, use a sconce to brighten up the space.
MAKE THE MOST OF THE SPACE
Is your kid's room tight? A useful little side table with drawers saves space, keeps the room tidy, helps your child to have all the unnecessary accessories close at hand, and most importantly, creates the feeling of a real classroom.
MULTIPLE WORK ZONES
Experts often recommend having different spots that can be used for learning in your home. A table for projects, a desk for focused tasks, and a cozy nook for reading. Children will have more enthusiasm and increased focus if they can change positions and take breaks from staying in the same environment for too long. Learning in different locations may also help increase the ability of your child to absorb information.
Pro Tip: Place a task lamp with an LED bulb on the opposite side of your child's dominant hand to eliminate eyestrain.
HOMEWORK HIDEOUTS
Do you know that you can create a homework hideout from your barely-used closet? Just take out winter coats and place them into a box under your bed, add a small desk, a lamp, and your hideout is ready! This makes an excellent tucked away study spot. You can even use floating shelves to add more dimension. A lower shelf can serve as a work surface while a higher one serves as storage.
Pro Tip: If your child uses a laptop for a meeting, you should place it on a stack of his books. If the monitor is set too low, your child may develop a hunch.
AMP UP DESK STORAGE
If you have limited desk space, go vertical. Try to install a floating shelf or pegboard next to or above your desk. This way, everything you need for homeschool success will be visible while the work surface is clutter-free.
DON'T FORGET THE WALL SPACE!
The classroom is probably going to take up an entire wall space. Depending on where you are going to set up your homeschool, pictures and decor from your wall will probably need to be taken down. You can make your wall work for you. Use the wall to hang up helpful educational charts and fun pictures of family and their favorite characters to remind them why they love to learn.
WHITEBOARD
A whiteboard is arguably one of the most important tools your children use to learn and practice. Teachers and kids use it for almost every subject. A whiteboard helps children to learn visually through writing or drawing something in a larger size which may help them to understand more clearly. Invest in some markers with fun colors to help engage your child's senses and organizational abilities.
Many of us are guided by a budget, but don't worry! Setting up a virtual classroom can be very affordable. In time, you will get used to it and see what your child needs most to learn, so there is no need to invest a lot of money for this right from the start. Remember that rearranging your furniture may be all your student needs to succeed and love learning.