Coming Together After Hurricane Matthew
Posted by Thomas "Jeff" Cook on Wednesday, October 12, 2016 at 9:35 AM
By Thomas "Jeff" Cook / October 12, 2016
Comment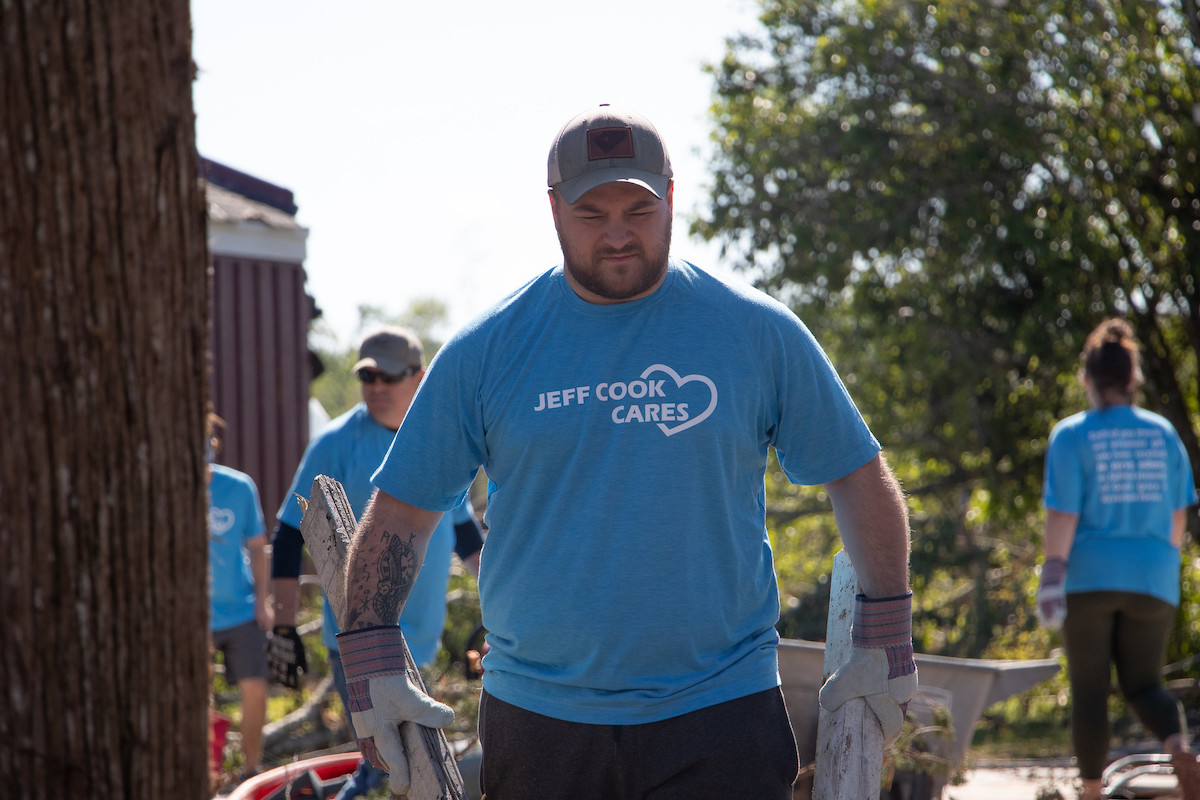 Last year, the state of South Carolina was dealing with the aftermath of what was called a "1,000 year flood" that closed roads, damaged dams, and ruined a countless number of homes. In such a short amount of recovery time, residents are dealing with that same damage again, almost immediately after putting homes back together from the flood. Hurricane Matthew tore through the Lowcountry last week, leaving a path of devastation. Trees fell left and right, landing on homes, vehicles, power lines, roads. Many residents are still without power, three days after the eye of the storm hit Charleston.
Sunday morning saw damage assessment and the sound of chainsaws as homeowners begin to clean up what was left behind from Hurricane Matthew. Neighbors are coming together to provide care and food for each other. Businesses are hard at work making their buildings safe again to provide their services for the Lowcountry. Restaurants are working off special menus to ensure locals are fed and employees are paid while they wait on food delivery trucks.
Thankfully, Jeff Cook Cares! Here at Jeff Cook Real Estate, we have banded together to help with storm cleanup. On Monday we worked with four families around the Lowcountry. Three homes were flooded and one had a tree come through the roof. Our team and volunteers came out with chainsaws and toted debris to the curbs for pickup. Remember, town officials, are asking that you please not burn yard debris. South Carolina's Forestry Commission has put a statewide burn ban in effect.
We returned out to the streets Tuesday and helped the neighborhood of Park Hill Retreat at Northwood Estates get back on their feet. These folks have lost everything, just after recently renovating their homes from last year's flood. We helped demo flooring and cut drenched drywall while also helping homeowners sort through belongings that could be salvaged and items that needed to be left by the curb for debris pickup. It was a very eye-opening experience seeing some of the worst damage that Hurricane Matthew has caused. Our hearts hurt for the residents of Park Hill. We have started a campaign to help #RebuildParkHill. You can find our plan at www.RebuildParkHill.com.
Lots of people are wanting to help rebuild after this crisis, but not everyone has good in their hearts. Beware of scams! Governor Nikki Haley has mentioned an email hack that began before the storm had even left the area. FEMA has warned residents to be wary of anyone asking for money and to make sure you ask to see official badges and IDs. Lots of wanna-be contractors are walking the streets looking at the damage and offering low prices for repairs. The estimates seem great in a rush to put your home back together, but take a moment to research the company, ask for their business license, and a few references.
Structural damage
Don't forget to report your damage to FEMA. The Tri-County governments are surveying the area to file claims. Below is the contact information for each county.
We have been hearing of many other companies stepping in to help the Lowcountry after Hurricane Matthew and have worked to compile a list for you. If you know of anyone helping out in this time of need, please let us know so we can add them.
Contractors
Charleston Roofing and Exteriors offers free quotes: 843-203-2555
Preferred Home Services will be waiving their $79.50 diagnostic fee for homeowners who agree to repairs. 843-405-2503
Cleanup Assistance
Berkeley County: Helping Hands volunteers 800-451-1954
SCDHEC is waiving testing fees for private wells. 803-898-4312
USAA is donating $500 to customers who lost groceries due to power outages, without having to file a homeowner's insurance claim.
Without Power?
Many area gyms are opening their facilities to the community for hot showers. Just bring a towel and photo ID.
Summerville YMCA
Planet Fitness Charleston
Want to Volunteer or Donate?
Jeff Cook Real Estate One Percent For Good - www.RebuildParkHill.com
We want to extend a HUGE thank you to Governor Haley for her swift actions to keep South Carolinians out of the path of the storm, to police, fire, EMS, and first responders who left family at home to keep the streets safe, and to the linemen who waded in deep water to get the power back on for us. We are forever grateful.